Xoyondo Dashboards have been replaced by user accounts. More flexibility, more features and of course free.

Your Dashboard.
Manage all your polls and message boards with a Dashboard.
Create free account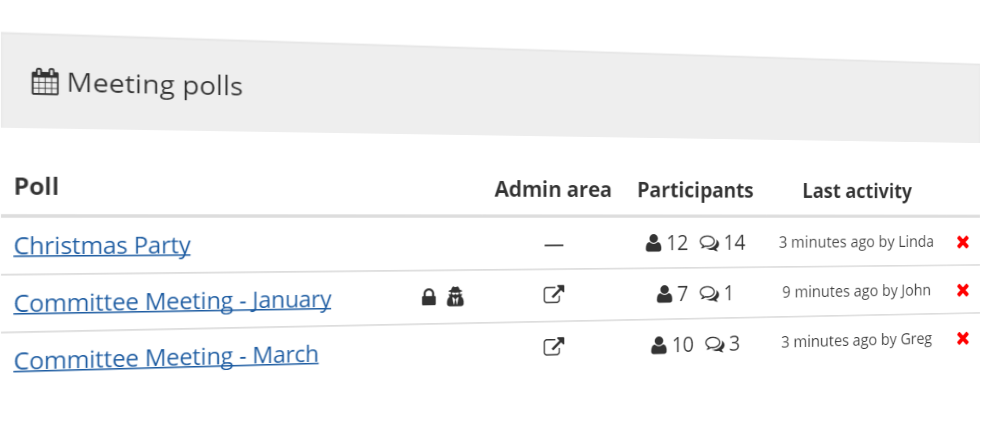 All your polls in one place.
With a Xoyondo Dashboard you can organize all your polls and message boards and keep track of updates easily. A Dashboard is useful if you are the administrator and/or participant of multiple polls. Instead of searching for the poll links in various emails you can just add all the polls to your private Dashboard so that you can access them from a single website. The Dashboard will also show you the current number of participants and the last activity in a poll. Dashboards are free! No registration required.