Conduct a survey.
Let your participants vote anonymously.
Create a poll!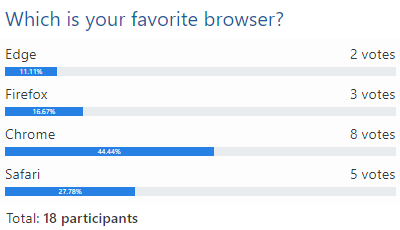 View example
Set up a survey and let people vote anonymously.
Do you want to find out what your colleagues think about the team-event that you organized or do you need an objective opinion about a presentation that you gave? Xoyondo can help! Simply set up an anonymous poll and let them decide without revealing their identity.