Make a choice
With opinion polls you and your participants can easily choose the best option.
It's free! No registration required.
Make the ideal choice by asking people for their opinion.
Are you planning a birthday party and want to find out what your guests want to eat or are you organizing a team event for your company and want to know what your colleagues would like to do? Xoyondo can help! Simply set up a poll and let them decide.
Only three simple steps:
Specify possible options
Formulate your question or topic of the poll and specify several possible answers your participants can choose from. You can modify, add or delete answers later in the admin area of the poll.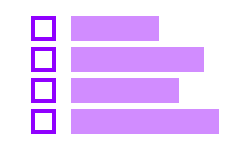 Invite participants
Invite the participants to vote in your poll by sending them the unique link to the poll website. You can send the invitations yourself or directly via Xoyondo.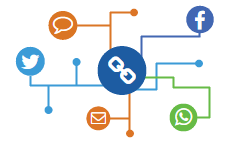 Get the best choice
Each participant can vote for his preferred option. The results are displayed in a clear tabular format so that you can easily determine the best choice.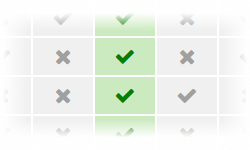 Even faster scheduling with a free Xoyondo account
All your polls in one place
Manage all of your polls from one central location. Keep track of updates easily.
Your personal Xoyondo page
Create a personal public Xoyondo page with a URL of your choice where you can publish your polls.
Easier handling
Instant access to all your polls. Simpler voting and vote editing.
Use cases
Xoyondo can be used in a lot different ways. Here are some examples.
Organize class reunions
While meeting polls are great way of finding the best time for an event, opinion polls can be used in more general situations since you can freely specify the options. If you want to know a suitable location for your class reunion or need to decide on a restaurant, opinion polls are the right tool for you.
Plan get-togethers
Xoyondo offers a convenient way of polling a group of people for their opinion. If you can't decide which food to serve at the next get-together or need advice concerning the theme for the next party, just ask the crowd.
Simple yes-no polls
Opinion polls are often used with only two options: 'Yes' and 'No'. If you just want to know who will be at the next board meeting, gym class or movie night, these kind of polls are for you.