Find a date for your meeting that works for everybody.
Planning a birthday party, class reunion, business meeting or simply an evening with friends can be troublesome if many people are involved. Xoyondo's meeting scheduler makes it easy to find a date for such events. Just set up a poll and let your participants vote when they have time!
Only three simple steps:
1. Select possible dates and times.
Select several possible dates for your event using our calendar plugin or specify them manually. You can furthermore indicate different times (e.g. 2-3pm, 4-5pm) for each chosen date. Tip: For the convenience of your participants, try to keep the number of chosen dates small and avoid dates that are too far in the future.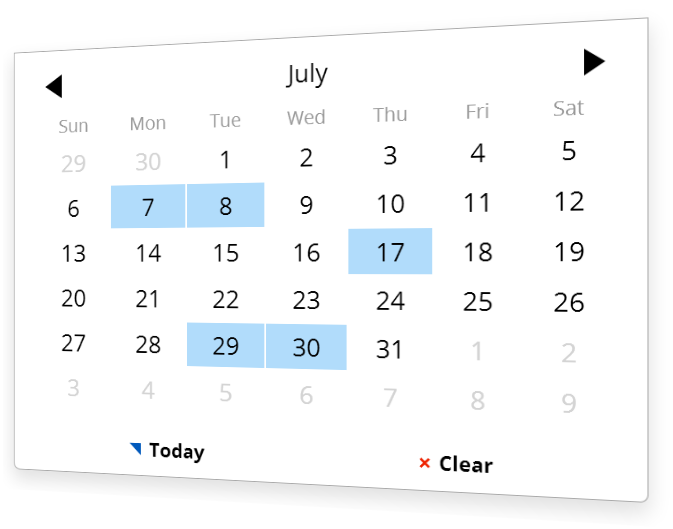 2. Send invitations.
Invite the participants to vote in your poll by sending them the unique link to the poll website. You can send the invitations yourself or directly via Xoyondo.
3. Get the optimal date.
Each participant can vote which dates and times are possible. The results are displayed in a simple tabular format so that you can easily determine the best date for your event.